ESV Timothy Tunde Oladokun
Member of the Board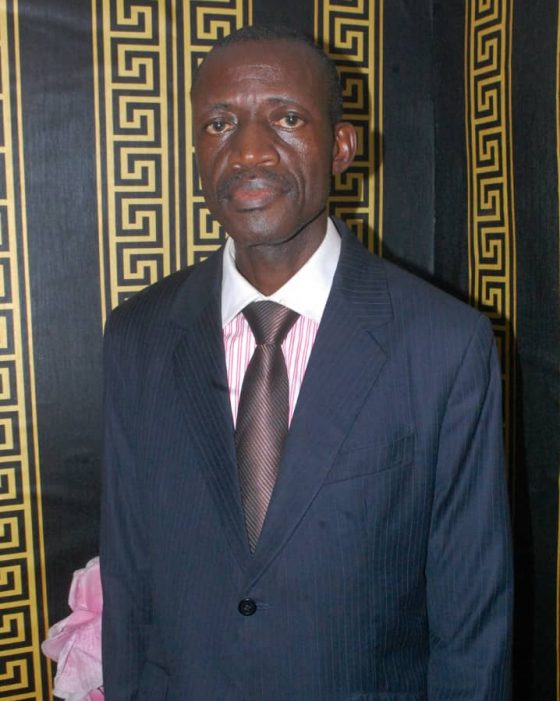 Areas of expertise
Corporate real estate management
Facilities management
Real estate education.
Property Management
Housing finance and development
Education
West African School Certificate (WASC): 1984
National Diploma in Estate Management: 1989
B. Sc (Hons) Estate Management: 1995
University of Lagos, Akoka – M. Sc. (Estate Management): 2003
Obafemi Awolowo University, Ile Ife – M. Sc. (Estate Management): 2011
Obafemi Awolowo University, Ile Ife – PhD (Estate Management): 2014
PROFILE OVERVIEW
Timothy Tunde Oladokun is an Associate Professor at the Department of Estate Management, Obafemi Awolowo University, Ile Ife, Nigeria. He holds an M. Sc degree in Estate Management from University of Lagos. He also holds the Master of Science (M.Sc) and Ph.D by research of the Obafemi Awolowo University, Ile ife, Nigeria. Prior to joining the academia, Oladokun had over twelve years' experience in active professional practice. He is an Associate member of the Nigerian Institution of Estate Surveyors and Valuers and Registered with the Estate Surveyors and Valuers Registration Board of Nigeria. He won the Emerald Group Publishing (U.K) Property Management Best Paper Award (2010). He was the Head, Department of Estate Management, Obafemi Awolowo University.
At the professional level, Timothy was the public relation officer (PRO) of Osun State branch of the Nigerian Institution of Estate Surveyors and Valuers. He was a member of the Corporate Affairs Committee of the Institution. He is a member of the Board of Examiners of the Nigerian Institution of Estate Surveyors and Valuers and a reviewer to many local and international reputable journals.
Timothy was the Managing Editor, Journal of Property Research and Construction and an Editor, Environmental Design and Management International Conference Proceedings and served as Secretary, International Conference Organising Committee. He is an Editor, Journal of Environmental Design and Management. He had supervised many M. Sc. and PhD Theses and has published widely in both local and international reputable journals.
PROFESSIONAL GROWTH AND DEVELOPMENT
Associate of Nigerian Institution of Estate Surveyors and Valuers (NIESV)
Registered Estate Surveyors and Valuers
As a professional member of NIESV, he has served the Institution at various times in the following capacities:
PRO, Osun State Branch
Member, Education Committee.
Member, Board of Examiners
Member, Corporate Affairs Committee
RESEARCH CONTRIBUTIONS
My research activities have focused on corporate real estate management. The need to provide effective use and management of real estate assets for improving the profitability and productivity of corporate organisations, as a result of the increasing competition and the requirement to increase the wealth of shareholders, require that a working knowledge of corporate real estate management be provided. The research activities have assisted in filling this gap.
Extensive researches were also carried out on the training needs of estate surveyors and valuers for effective practice of corporate real estate management and real estate education. The studies evaluated the relevance of real estate training to practice and examined what would be required in order to make Nigerian real estate education globally competitive.
The other area of my research is on property and facilities management. Studies in these areas focused on the challenges of property management in Nigeria and how to improve the provision of property management services. Othe studies also examined sustainable property management practice. Efforts were made to identify the needs for estate surveyors and valuers to prepare for service provision in an environmentally sustainable manner. Further studies in this area evaluated factors that attract quacks into the profession of estate management and identified the competence required of professionals in order to salvage the profession from further incursion.
My contribution in the area of facility management is directed at empirically identifying and examining the significance of those factors affecting the activities of some key players in facility management. The essence is to assist in creating an effective framework for efficient practice. In addition to finding out, from the perspective of occupiers and service providers, about the strategies that would be appropriate for efficient space delivery, the studies in this area identified the challenges militating against effective FM service provision in the manufacturing industries in Nigeria.
In addition, I have also carried out research in the area of corporate social responsibility (CSR). In line with the global recognition of the need for corporate organisations to be socially responsible, the study evaluated the requirements for property development to be socially responsible. This study focused on the CSR activities of property developers in Lagos state, Nigeria. Extensive researches had also been carried out in the area of sustainable property development, Service Quality in the Management of Office Property in Lagos Metropolis, Nigeria, and the use of ICT in Real Estate Transactions.
The results of these researches can be of assistance to researchers, policy makers and professionals in the real estate profession. They can also be used for developing curriculum for teaching of corporate real estate management and facility management.
contact details
Federal Ministry of Works (Glass House) Opposite TBS by High Court Onikan, Lagos.
Feedback form
If you'd like to book a consultation, please start by completing the form: